Home --› Send Bulk SMS Software for Windows based mobile --› Screenshots
Send Bulk SMS Software for Windows based mobile Screenshots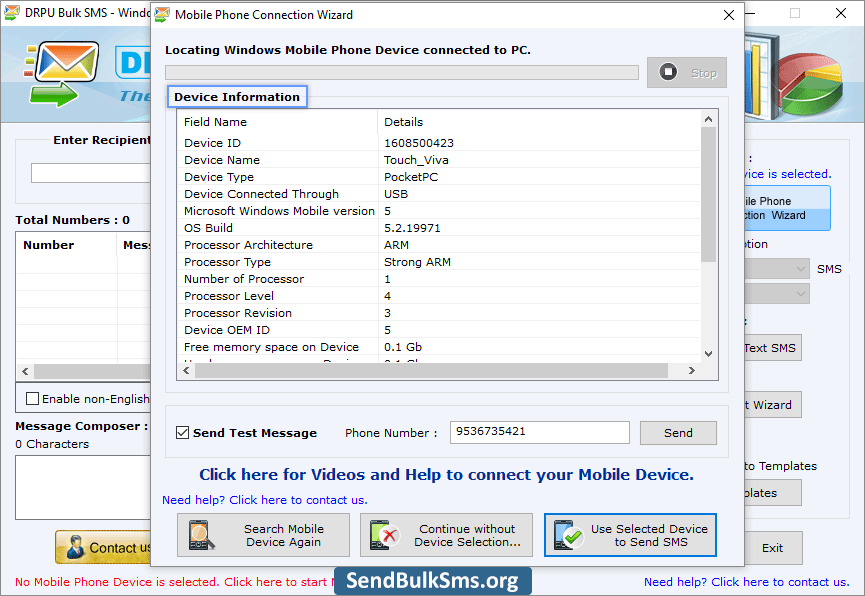 Wizard shows connected Device information including Number Of Processor, Processor Level, Processor Revision, Device OEM ID, Free Memory space on Device, Used Memory space on Device, total Memory space of Program etc.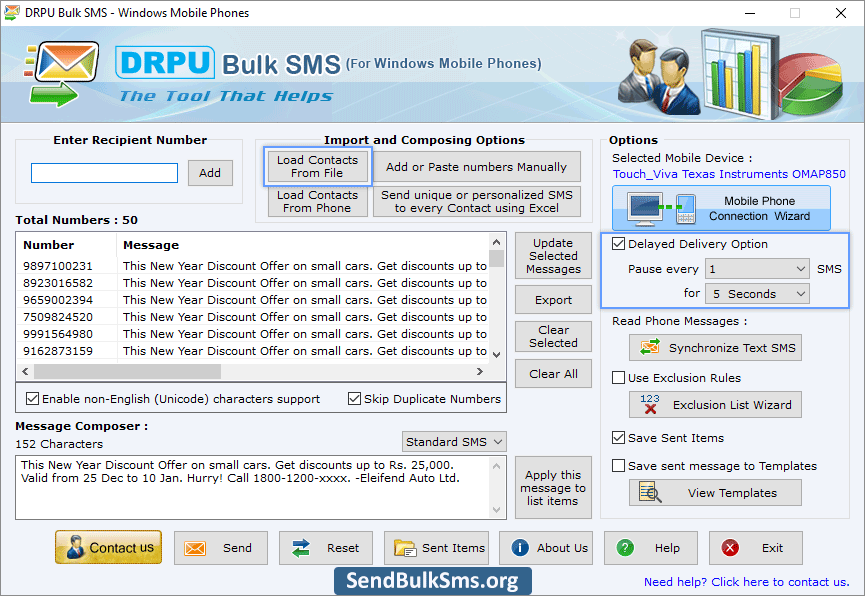 Use "Import and Composing Options" to load contact numbers, add and paste numbers manually or send unique and personalized SMS. Click the "Delayed Delivery Option"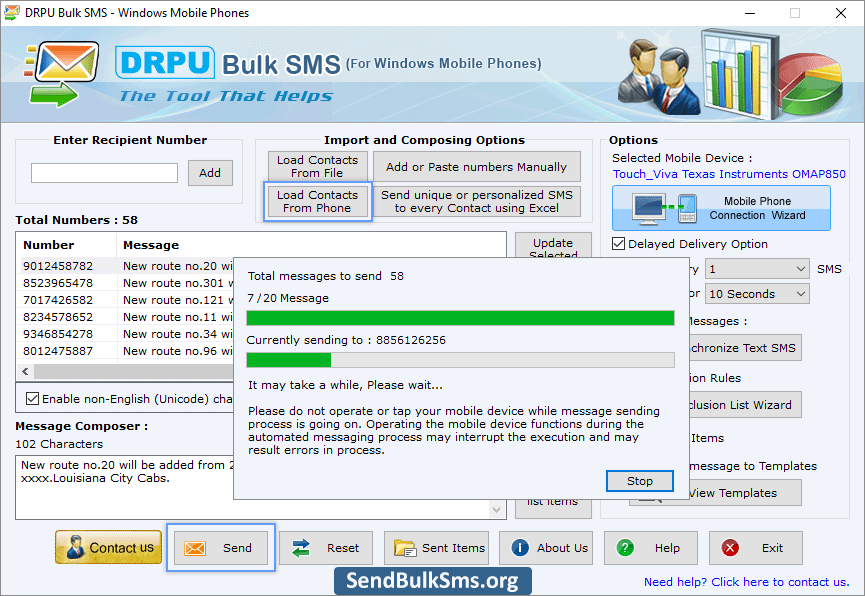 SMS sending process is running mode, don't operate your mobile device during message sending process.