Home --› Send Bulk SMS Software for GSM Mobile --› Screenshots
Send Bulk SMS Software for GSM Mobile Screenshots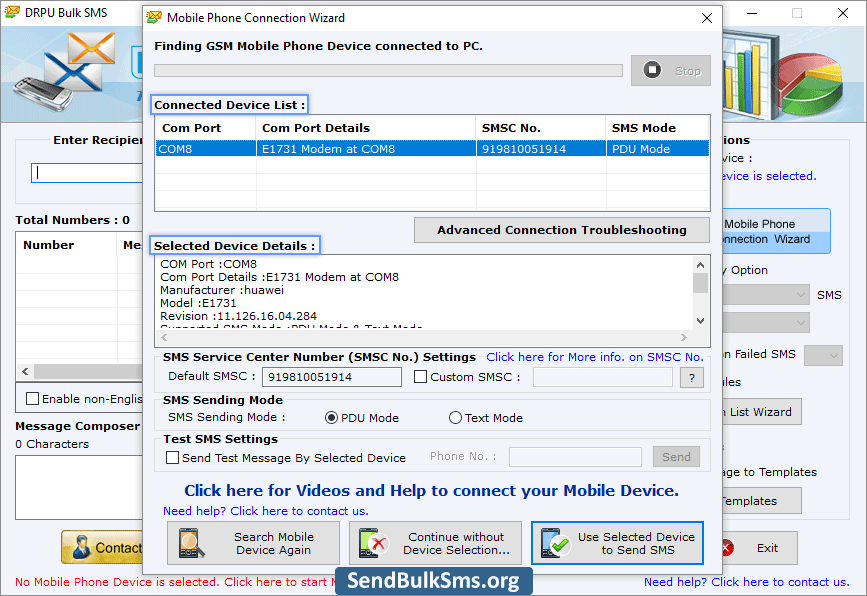 To view device details Select Particular COM Port from "Connected Device List" option and Click on "Use Selected Device to Send SMS" to send message.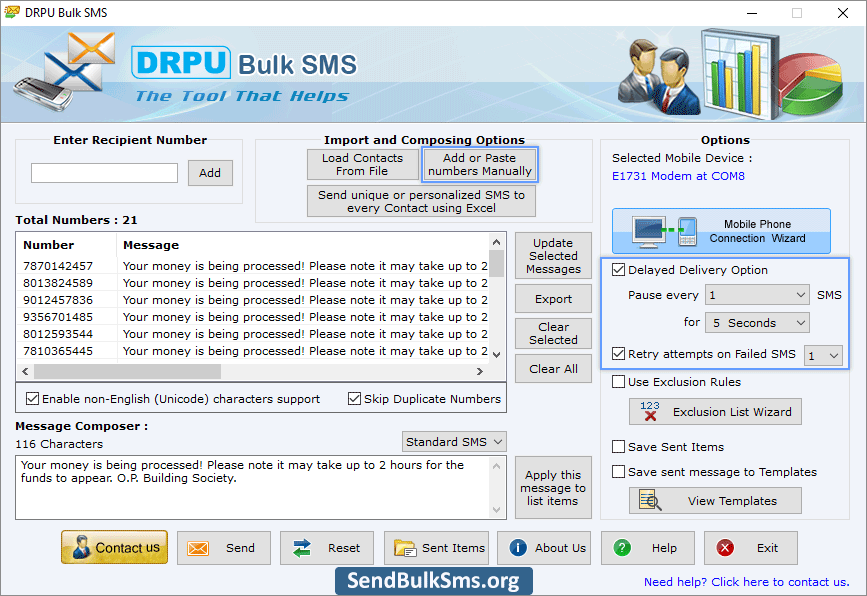 Select "Import and Composing option" to load contact numbers. Check "Retry attempts on Fail SMS" to resend failed SMS.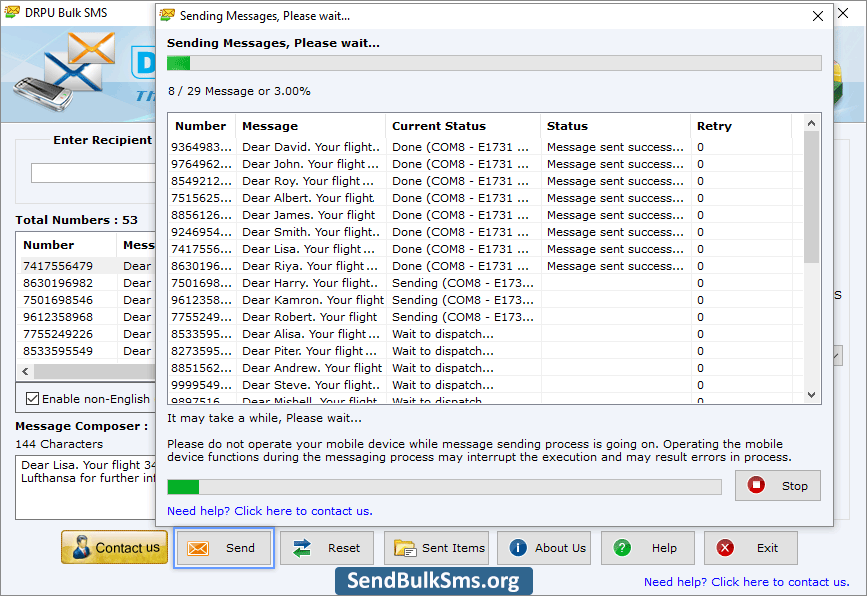 Performing message sending process, do not operate your mobile phone during messaging process.